Serendip is an independent site partnering with faculty at multiple colleges and universities around the world. Happy exploring!
A Scientific Investigation – What types of food contain starch and protein?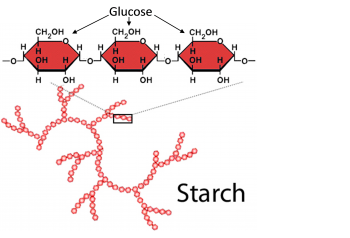 In the first part of this activity, students use basic information about the structure, functions, and synthesis of starch and proteins to understand why certain parts of plants or animals contain starch and/or proteins.
Then, students practice the scientific method by carrying out key components of a scientific investigation, including generating hypotheses, developing experimental methods, designing and carrying out experiments to test their hypotheses, and, if needed, using experimental results to revise their hypotheses. (NGSS)
Download Student Handout: PDF format or Word format
Download Teacher Preparation Notes: PDF format or Word format
We invite comments on this NGSS-aligned hands-on activity, including suggestions for other teachers who are planning to use the activity and any questions you have. If you would prefer to send your comments or questions in a private message, please write Ingrid Waldron at iwaldron@upenn.edu