Serendip is an independent site partnering with faculty at multiple colleges and universities around the world. Happy exploring!
Introduction to Genetics – Similarities and Differences between Family Members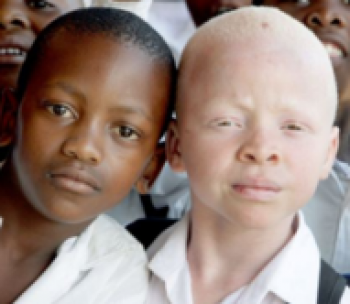 To begin this activity, students propose a hypothesis about how genes contribute to the similarities and differences in appearance of family members. Students repeatedly refine their hypothesis as they learn more.
Students learn that different versions of a gene give the instructions for making different versions of a protein which can result in different characteristics. Next, students review how genes are transmitted from parents to offspring through the processes of meiosis and fertilization. Then, students analyze several examples that illustrate how inheritance of genes can result in family resemblance and/or differences.
Concepts covered include Punnett squares, dominant and recessive alleles, incomplete dominance, and polygenic inheritance.
The Student Handout is available in the first two attached files and as a Google doc designed for use in online instruction and distance learning. The Teacher Notes, available in the last two attached files, provide instructional suggestions and background information and explain how this activity is aligned with the Next Generation Science Standards.