Serendip is an independent site partnering with faculty at multiple colleges and universities around the world. Happy exploring!
Evolution and Adaptations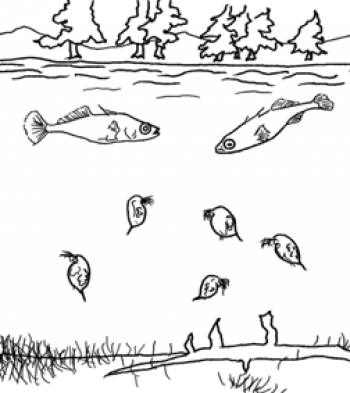 In common experience, the term "adapting" usually refers to changes during an organism's lifetime.
In contrast, evolutionary biologists use the term "adaptation" to refer to a heritable trait that increases fitness.
To help students reconcile these different concepts, this activity introduces the concept of phenotypic plasticity (the ability of an organism to adapt to different environments within its lifetime).
Questions guide students in analyzing how the balance between the advantages and disadvantages of a characteristic (e.g. an animal's color) can vary in different circumstances, how phenotypic plasticity can be a heritable trait that can optimize fitness in a variable environment, and how natural selection can influence the amount of phenotypic plasticity in a population.
The Student Handout is available in the first two attached files and as a Google doc designed for use in online instruction and distance learning. The Teacher Notes, available in the last attached file, provide instructional suggestions and background information and explain how this activity is aligned with the Next Generation Science Standards.