Serendip is an independent site partnering with faculty at multiple colleges and universities around the world. Happy exploring!
Levels of Organization in Biology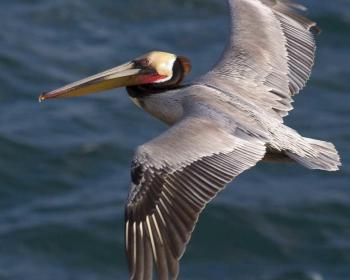 This activity uses the example of a flock of pelicans in flight to illustrate how analysis at multiple levels of organization enhances our understanding of a biological phenomenon.
Through an interactive whole-class discussion of PowerPoint slides, students learn about the multiple levels of organization in biology, as well as reductionism and emergent properties.
To reinforce these concepts, students answer the questions in a Student Handout and discuss their answers in additional whole class discussions.
The first two attached files have the Teacher Notes, including instructional suggestions for the classroom discussions. The PowerPoint is available in the third attached file and as Google slides. The Student Handout is available in the last two attached files and as a Google doc designed for use in distance learning and online instruction. The Teacher Notes explain how this learning activity is aligned with the Next Generation Science Standards (NGSS).