Serendip is an independent site partnering with faculty at multiple colleges and universities around the world. Happy exploring!
Genetics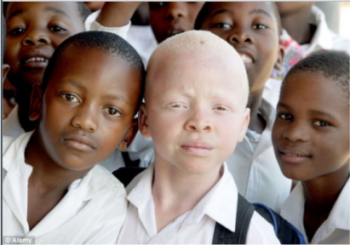 This hands-on, minds-on activity helps students to understand basic principles of genetics, including (1) how genotype influences phenotype via the effects of genes on protein structure and function and (2) how genes are transmitted from parents to offspring through the processes of meiosis and fertilization.
Students use model chromosomes to demonstrate how meiosis and fertilization are summarized in Punnett squares.
In the coin flip activity, students learn about the probabilistic nature of inheritance and Punnett square predictions.

Download Student Handout: PDF format or Word format
Download Teacher Preparation Notes: PDF format or Word format
The Teacher Preparation Notes provide instructional suggestions and background information and explain how this activity is aligned with the Next Generation Science Standards.
We invite comments or a brief description of any problem you might have encountered. If you would prefer to send your comments or questions in a private message, please write Ingrid Waldron at iwaldron@sas.upenn.edu.
Multiple additional genetics activities are available at https://serendipstudio.org/exchange/bioactivities/GeneticsConcepts.