Serendip is an independent site partnering with faculty at multiple colleges and universities around the world. Happy exploring!
Thoreau Children's Story

Henry Takes a Walk: A Thoreauvian Storybook

Written by: Emma Thorp
Illustrated by: Sara Gladwin

Henry began to walk at the top of the long hill above the pond. Directions and destinations were not on his mind. He decided to see where this grassy slope would lead.

Henry wandered along side the pond's banks, wondering where the ripples came from below the surface.

Several flat, gray paths lead him to a white house hidden among a green jungle. Instead of going through the front door, he followed a steep slope down to a small, muddy bank by a trickling creek.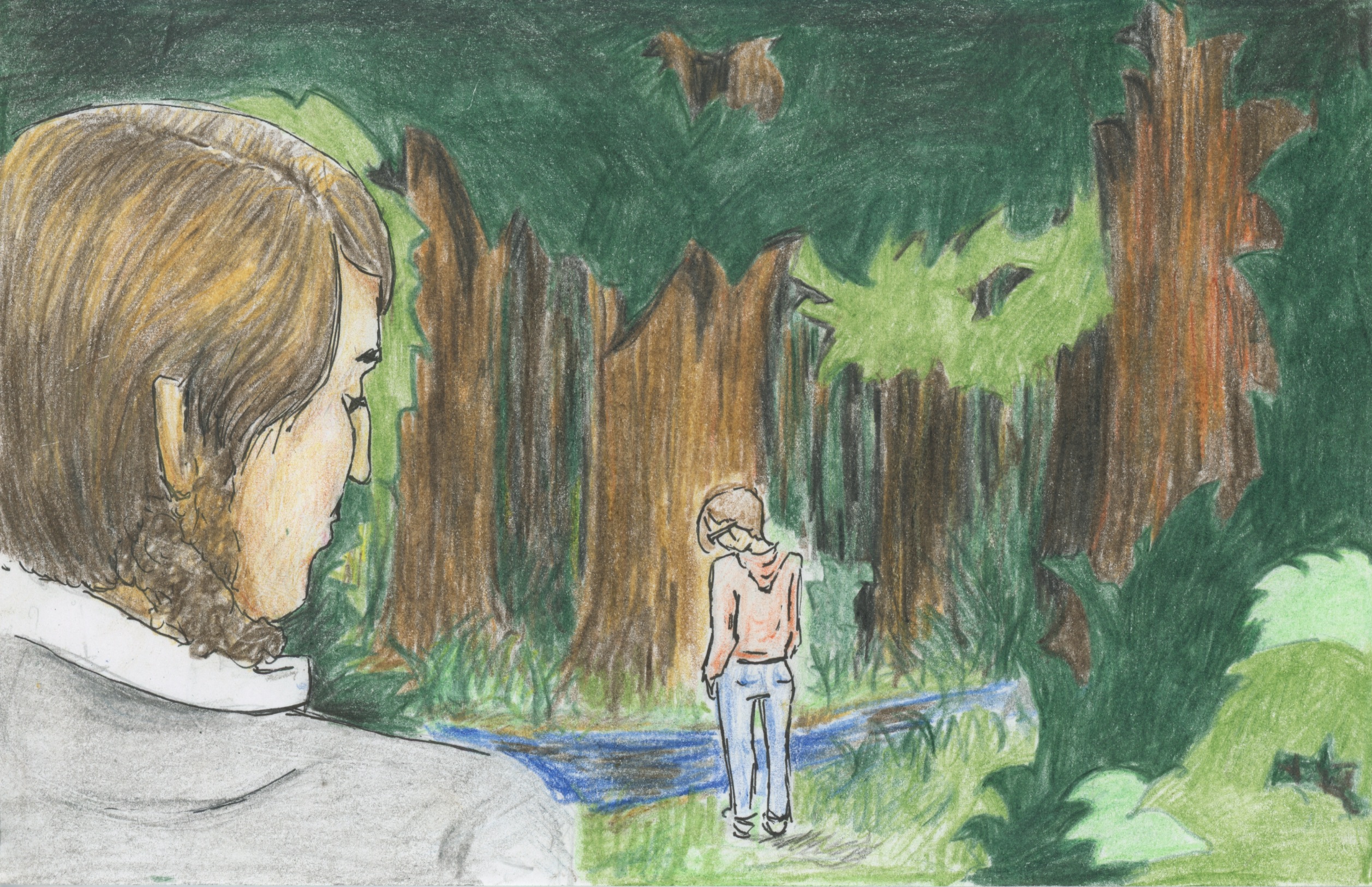 Someone was leaning over the creek, watching the water skim over the slippery pebbles
Henry knelt down beside Someone, as they stared at the water's clear surface. They wondered where it came from, and where it was in such a rush to get going.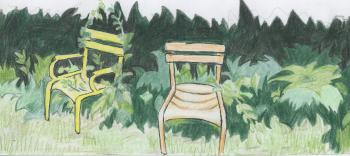 Someone and Henry climbed back up the hill, coasting down the incline on the other side. They sauntered until they encountered a tan house atop a tall hill. A grassy garden sat beside the house. Henry and Someone entered the green clearing and ach chose a rusty chair to sit upon.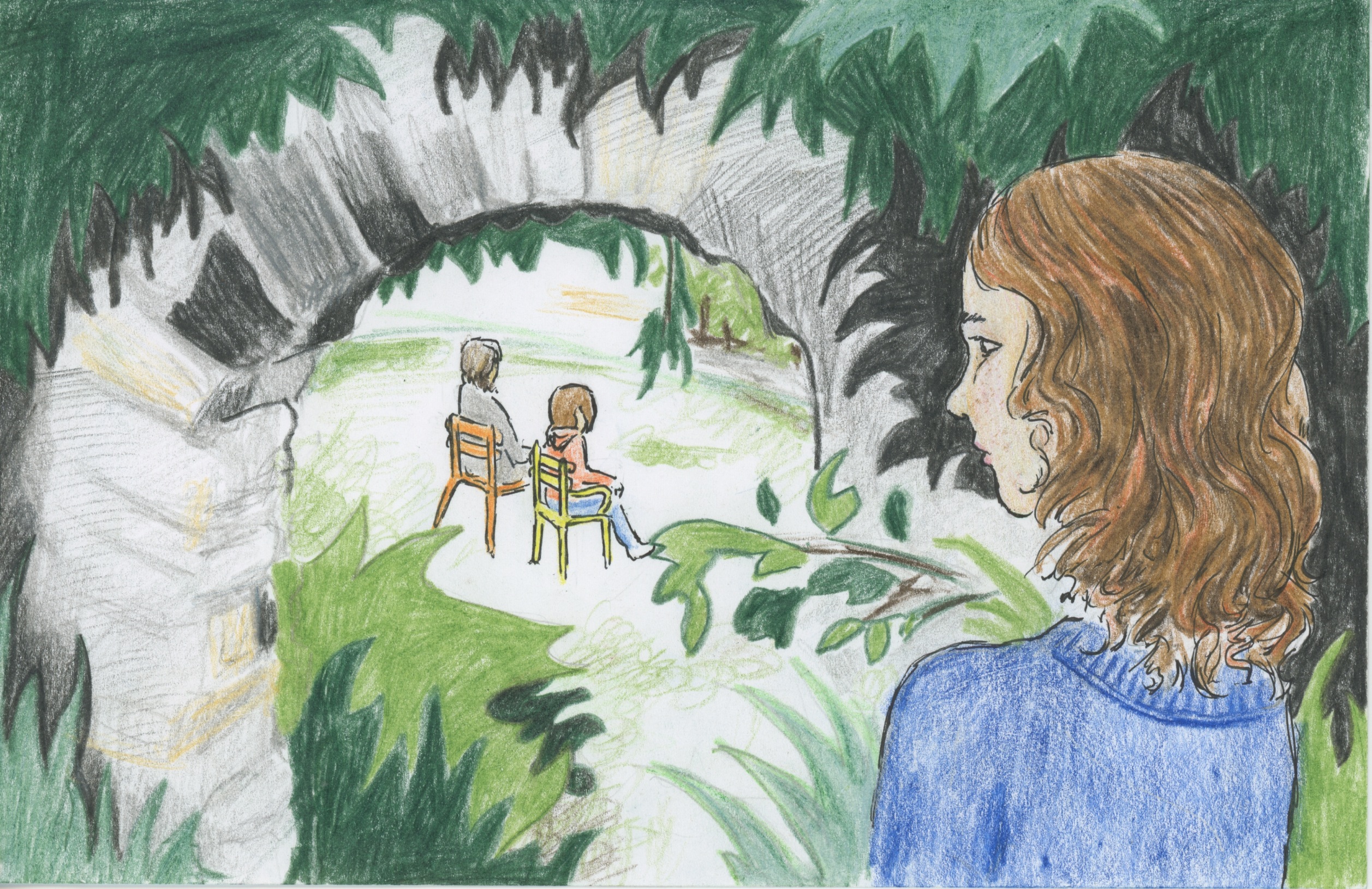 Sara came upon them from another entrance to the enclosed space. She saw Someone and Henry sit on the chairs, and the chairs nestle deep into the vines and leaves on the ground beneath them.

She sank into a chair beside Henry and Someone, merging into the chair as the chair merged in among flowers and fallen berries. They listened to the whispering wind shake low trees and high bushes, feeling warm light from above. When all was still, they rose from the chairs, wandering away from the garden to find another place to sit.
Groups: