Serendip is an independent site partnering with faculty at multiple colleges and universities around the world. Happy exploring!
NASA Space Colony Artwork 1970s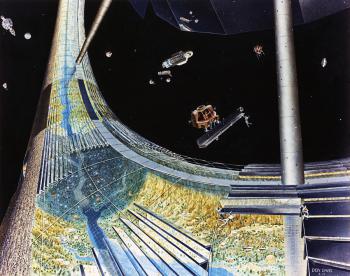 So. In my google search for images of the campus, I found this site. These images don't represent the campus for me (though I did make the "Bryn Mawr Bubble" connection while I was looking at the Toroidial colony), so this post is just for fun.
I love that NASA validated this dream-world. I did a little more searching and found out that NASA hosts this contest every year -
Groups: