Serendip is an independent site partnering with faculty at multiple colleges and universities around the world. Happy exploring!
Re-Constructing Female Leadership through the Media Monster

Hillary Godwin
February 10, 2011
Dalke – GIST
The Politics of Beauty in the Western World:
Re-Constructing Female Leadership through the Media Monster
            Women often gripe about today's prevailing standards of beauty. In fact, many of the women I know are absolutely pissed off about the fanciful image of a stick-thin, tall, light-skinned, youthful girl with a perfectly straight, white smile and flowing hair. And rightfully so—out of all the women I've ever met, from many cultures, ages, and walks of life, I have rarely encountered a single one that matched this image of "perfection" that the media portrays.
            But more importantly, to whom is this image supposed to apply? Surely this is an expectation only held for younger, financially secure women. Surely these expectations are for models and actresses, not for "real people." Surely these expectations do not shape our opinions of women who have sacrificed their private lives in order to improve their society's well-being. Or have they?
            Perhaps the most prevalent repercussion of this cultural trend is our attitudes toward women in powerful positions—specifically high profile occupations. It is difficult, even today, for women to achieve managerial and leadership roles in society. Female politicians, CEOs, lawyers, and managers typically face very different obstacles than their male counterparts. They must make more of an effort to command respect from their employees, to prove they are worthy of climbing the corporate or political ladder, and to prove their competence.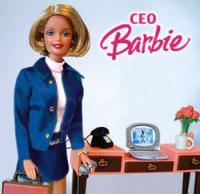 The truth is, female public figures in the business and political worlds are sexualized just as much as women in the entertainment industry. The media sends the message that older women should fear aging and fight tirelessly to preserve their beauty. With this expectation, the American public is more likely to favor attractive women as candidates for leadership positions. Just like models, female politicians are often pressured to turn to cosmetic surgery in order to be taken seriously in their line of work.
            Here we have two photographs of Hillary Clinton, one of America's most prominent female political figures.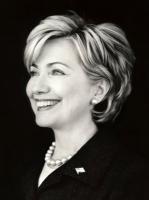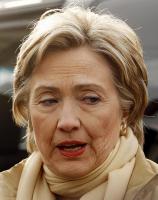 The first photo highlights Hillary's youthful beauty in her earlier political days. When she first entered politics she had strong ideals, determination, and courage—as well as an overall physical attractiveness. She continued her political career for many years and over time, of course, began to age (second photo). When she finally ran for president in 2008, she had the same ideals, determination, and courage as she ever had, but more than anything she was criticized for her appearance. She was pressured by both the media and the American public to have cosmetic surgery to "fix" her flawed features. There are unconfirmed rumors that indicate she may have actually done it.
            Sarah Palin has also been heavily sexualized in the media. During the primaries, there seemed to be a lot more talk about her attractiveness than about her policy views or political agendas. People appeared to be more interested in having a good-looking woman in office than having a competent politician (evidently).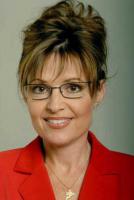 Apparently, in order to be a female candidate for a leadership role in the US, you have to be conventionally attractive. So the question is, does access to cosmetic surgery encourage this pressure to conform to this idea? Not necessarily. There are several reasons a person may want to reconstruct their appearance in order to express their own personal identity, whether that identity consists of being a different gender, having a cleft-less lip, or a smaller nose. But would that many strong, intelligent women feel the need to get cosmetic surgery if they were not so heavily scrutinized?
              The problem lies in the media's perpetuation of prevailing standards of beauty, and the pressure women feel to appeal to the masses. Female politicians are taken at face value when they should be evaluated on their political agendas, ideals, and qualifications as a leader—all of which have nothing to do with physical appearance. Their decisions have the power to affect people's lives, while their aesthetic presentation should be more or less irrelevant—yet they know this is not the case, and that men in the same fields do not have the same level of pressure. In this way they are significantly disadvantaged by their appearance, which may stand in the way of accomplishing their political or management goals. In order to avoid the whole problem, many of them simply opt for cosmetic surgery.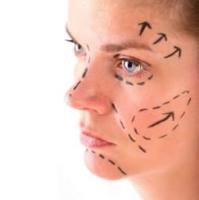 Cosmetic surgery is just another example of using technology to make our lives more convenient. We have the individual freedom to choose what we do with our bodies, and if we have the resources to alter them the way we intrinsically want to, we should have that option. But we must remove the societal pressures for women to use this technology, and change the sexualized female image portrayed by the American media. We must re-shape our culture's vastly undercut view on femininity, and eliminate the notion that only physically attractive women should have a voice in the leadership world. Because if we continue perpetuating these patriarchal misconceptions onto our next generations of women, we will never see our vision of gender equality become a reality.