Serendip is an independent site partnering with faculty at multiple colleges and universities around the world. Happy exploring!
Dating Game Shows and Feminism in China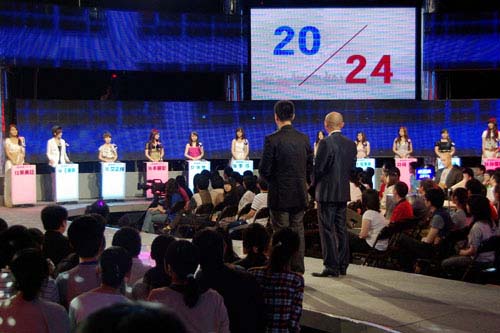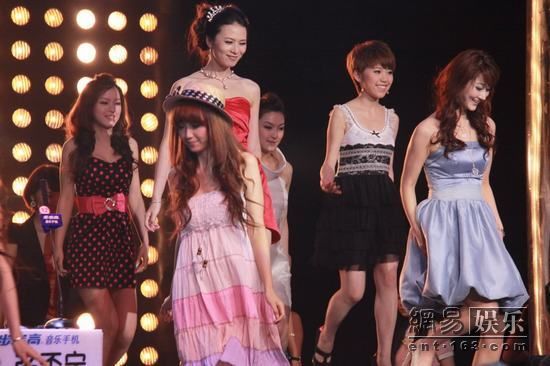 If you watch Chinese TV these days, you must be familiar with If You Are the One (Fei Cheng Wu Rao), the most successful TV show in China. Accompanied by fancy lighting and popular music, twenty-four single attractive women line up on a stage and are presented to a male candidate. The candidate introduces himself, including his occupation, interests, and love history with a few video clips, and answers questions from the ladies onstage. During his introduction, the ladies press a button to turn off the light in front of them (followed by a sound cue) if they find the gentleman not "date-worthy". After three rounds of interaction, if there are girls keeping the light on for the candidate, and if he likes one of them, he succeeds in the match. But if all twenty-four lights go off, the male loses
If You Are the One boosted its popularity because of its unique approaching to dating, which well reflects changes happening to women in modern China. Centuries ago, patriarchy was pervasive in every aspect of Chinese society. Chinese women had very limited choices in their lives, including their marriages. During the Han Dynasty, there was something called the Three Obediences that were intended to set standards of behavior for women: obey her father as a daughter, obey her husband as a wife, and obey her sons in widowhood. In traditional Chinese culture, females should be quiet, tender, compliant, and conservative.
Now, however, urban Chinese women are becoming more open and self-confident as they have equal opportunities to receive higher education. They have begun to realize that their beauty and intelligence are precious resources, which they should utilize to seek more equal positions in modern Chinese society. Faced with completely unfamiliar male candidates, knowing their performance will be shown on TV to millions of people, the ladies on the stage of If You Are the One are never afraid of speaking their opinions on life and marriage and passing judgment on the male candidates, sometimes even with very sharp words. It seems that women are in charge of the game—they decide a man's fate on the stage. All these facts seem to indicate that Chinese society entering an era of feminism. Unfortunately, this is not the whole story.
In fact, "true love" for most of the girls on stage is strongly correlated with numbers. A potential suitor may have a good sense of humor and reasonably good looks, but a sizable bank account is a prerequisite. Whether he owns an apartment and a car also matters a lot. Men who successfully date girls in If You Are the One usually have strong socioeconomic backgrounds: they live in big cities, have decent jobs, and some even own a small amount of land. Ma Nuo, a twenty-two-year-old model from Beijing, used to be one of the ladies appearing on the stage of If You Are the One. She haughtily rejected an offer from a male contestant to take a ride on his bike. "I'd rather cry in a BMW car than laugh on the backseat of a bicycle," she told her suitor with a giggle. Male candidates understand women's desires well. In order to increase their chances of succeeding, many male candidates pay special attention to include scenes of their cars and apartments in their videos.
Though women participants may think that they are presenting the equality of men and women and trying to deliver a message of feminism by expressing their opinions in a straightforward, sometimes even blunt way, they are intuitively seeking a man who is wealthy enough in order to gain a sense of financial stability. The equality and freedom in public communication for women, which is perfectly achieved in mass media in modern China, is only part of feminism. More importantly, the essence of feminism lures when women start to pursue their independence in economics and politics without relying on men.
Yet we cannot give all our blame to modern Chinese girls for their wish of finding a man who is good enough for them. In a recent nationwide survey about marital status, over 500 thousand females in Beijing are "girls who are left behind", a popular Chinese phrase refer to women who are over twenty eight years old but still finding it hard to get married. Among these single ladies, more than 75% are white-collar women with good educational backgrounds and social resources, who are often called "3High-women"(high level of education, high income, and high IQ). If You Are the One also reflects this phenomenon: most ladies on the stage are well-born. Some of them are managers of local companies or restaurants, while others may have experiences of studying abroad or PhD degrees from well-known universities. According to China Daily, more than 50% of men surveyed claimed that they don't want to marry "3High-women, for "they are too independent and very successful in careers." "If I had lower monthly income than my wife, I would feel ashamed", said one of male interviewees. Marrying "3High women" makes men feel stressed and intimidated, showing that the traditional patriarchal value that men should be stronger and more successful than women still plays a role in Chinese society.
Compared to ancient China, women in modern China are offered many more opportunities to take positions and influence society in their own ways. Nevertheless, traditional patriarchal values still play an important role. Influenced by this social atmosphere, women are always looking for men who are more wealthy and successful than themselves, while men prefer women who have inferior education, incomes or intelligence than they do. This way of choosing their partners for marriage impedes the development of feminism. In order to achieve a balance between the development of feminism and marriage, China may still have a long way to go.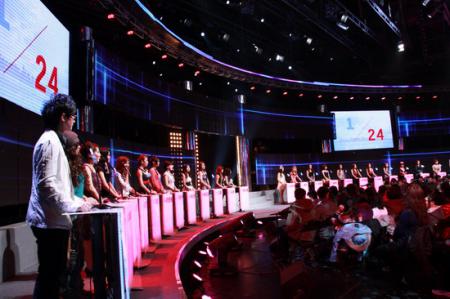 Groups: