Serendip is an independent site partnering with faculty at multiple colleges and universities around the world. Happy exploring!
Your voice is what betrays you

Here is the video I made to act as my webpaper. Enjoy!
Also, I've included a picture of my sad attempt at a story board. Maybe it'll help you see my idea a bit better.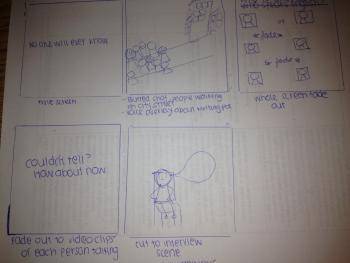 Groups: