Serendip is an independent site partnering with faculty at multiple colleges and universities around the world. Happy exploring!
Steal This Essay


"Copyright is the mechanism and the law to make sure that that investment is rewarded and therefore that there will be more money to foster new artists, bring new content to the public. That's how it works."                                                             - Jo Oliver of the IFPI.
Copyright is the legal "right" to copy, distribute, and adjust an intellectual property. Supposedly, it is a "protection" for authors and artists. But what are they being protected from?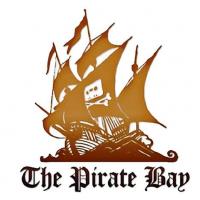 Pirate Bay  is the most visited, largest, and most persistent free file-sharing service in the world. Originally based in Sweden, Pirate Bay was founded in 2003 by the anti copyright organization Piratbyrån. In 2004, it became a distinct entity owned by seperate individuals. Then in 2006, ownership changed to a non-profit organization that continues to run the site. Pirate Bay is a multilingual host for over 5 million registered users who use the site to share bittorrent files. Many of these files are pirated movies or music. While the site does save the torrent files, it claims to not be responsible for illegal or copyright-infringing material. Pirate Bay has been threatened by at least 20 different companies for violating copyright laws and ethics. On the 31st of May 2006, the Stockholm headquarters of Pirate Bay was raided by the Swedish Police by orders stemming from the MPAA. The MPAA attempted to take the raid as a victory; stated Chairman Dan Glickman,
 "The actions today taken in Sweden serve as a reminder to pirates all over the world that there are no safe harbors for Internet copyright thieves..." 
The site was shut down for 3 days before it was back online and fully functional. Much to MPAA's chagrin, the raid garnered sympathy and increased the popularity of the site by two-fold.  
Pirate Bay's blog  responded,
 "We shall prove ourselves once more able to defend our Internets, to ride out the storm of war, and to outlive the menace of tyranny, if necessary for years, if necessary alone."
April 2009, the latest court case ruled against Pirate Bay. The four defendants were accused of facilitating illegal files. They argued that the Pirate Bay was rather like Google in that it was an advanced search engine that pointed users towards files that were already on the internet. What's being targeted is the behavior of the Pirate Bay administrators and their users. 
 "If you are to enforce copyright in the digital age, where a lot of this takes place in private communications, if you are to enforce that you need to monitor all private communications,"
                      - Rick Falkinge, Pirate Party leader
 Is this a fear of the unknown? Of the uncertain future? Companies are afraid of loss of control. Over profit, over industry, over what we have been accustomed to. Not just the big movie studios, but the music industry and other big corporations who fear loss of control over what they claim as their property. Companies are asking for the legal right to control their customer's behavior, their communication, their chatter. File-sharing is communication, it is chatter. How can chatter be regulated without affecting and restricting our reality? Perhaps that is what pro-copyright people want, to stop the transforming reality in its tracks in order to assure that our perception of copyright is static, unchanging, and profitable.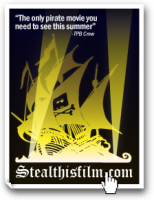 In the film "Steal This Film", The Pirate Bay Raid is featured as an example of the extreme concern of companies about copyright violations. Can this be what copyright is about? What kind of "rewards" will come from warping a law that was intended to help authors, artists and consumers alike? In the movie, a representative for a copyright-concerned company worries that now the customers are the enemies. How can a company hope to survive by alienating customers? How can it adapt itself to the technology?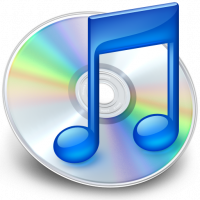 Although Apple was one of the companies who threatened Pirate Bay, I look at its iTunes as a good example of progress. It's free to download and it's not just a store promoting Appleware. It's a program that helps organizes your music whether you bought it from the iTunes store, ripped it from a CD, or pirated it from a torrent. Unfortunately, it has many "protections" such as limiting the amount of CD's a person can burn as well as restricting the program to working solely with Apple products. But it's a step in the right direction.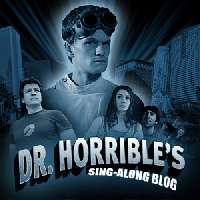 Of course, the most successful example of utilizing the internet is the phenomenon of Dr. Horrible. Written during the WGA strike of 2007, the musical dark comedy has won many prestigious awards including an Emmy in 2009. It was an internet release. Because of its success, those involved in production have been able to be paid as well as plan for a sequel in 2011. Dr. Horrible is an example of how copyrighted material that is chatter and a widespread presence across the internet can be used as a source of profit while it is even while it is still available for free. It is not explicitly hoarded for fear of loss. Rather, Dr. Horrible is evidence that the harmonizing of copyright law and file-sharing can succeed.  
While the Pirate Bay lost its most recent battle, the site is still going strong, selling t-shirts, getting donations, and arguing for change. 
 "Technology has changed. You can't go back, there's no way to go back. And I don't think there's a will to go back."
                    -Peter Sunde, one of four held responsible for Pirate Bay