Serendip is an independent site partnering with faculty at multiple colleges and universities around the world. Happy exploring!
Comparing Offices

As inspiration for your postings, this weekend, about space on campus, I thought you might enjoy
(I might invite here) a comparative analysis of my office and Jody's, thinking about....
size
location (in the center of campus? peripheral?)
public or private (how open? how closed?)
what else???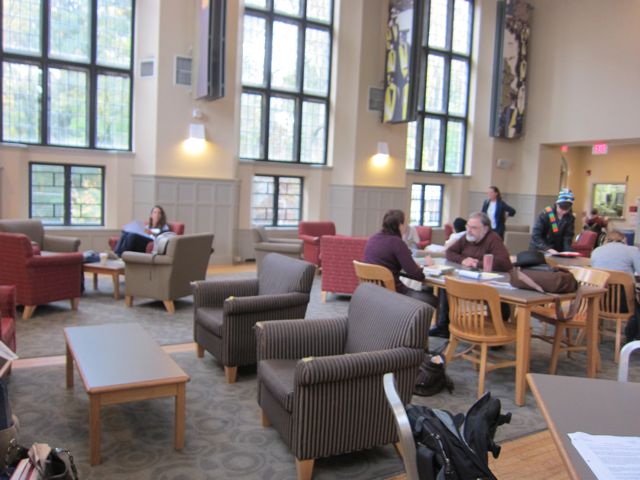 Groups: