Serendip is an independent site partnering with faculty at multiple colleges and universities around the world. Happy exploring!
A Sunday Kind of Love

For this paper, I chose to represent William James and two other persons from our discussion in comics. Comics bring a different, more humorous, mentality to "reading" James. Working with this paper gave me more respect for cartoonists; comics are, in some ways, easy to think up—the tricky part is translating what's visually in my head to the paper. They also take a significant amount of time to draw. 
"Metaphors for Sale"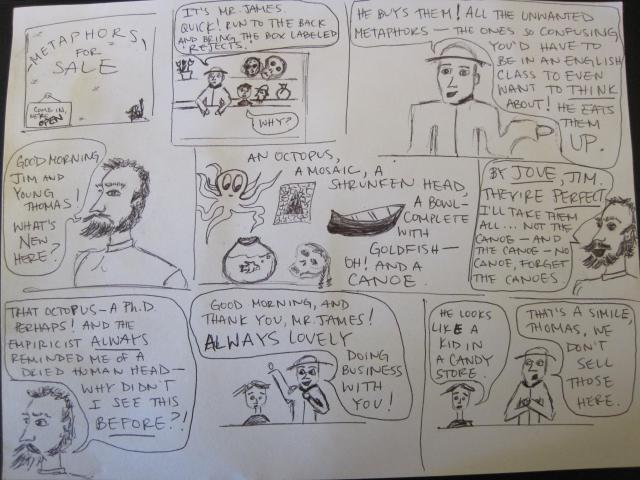 We have discussed James' unusual and vivid metaphors in class each day, and I think no conversation about William James is complete without some reference to them. 
For our discussion of the shrunken heads, the goldfish bowl, and mosaics see "Notes towards day 21 'Various Optics.'"
The Ph.D. Octopus is from James' 1903 essay of that name.
"Hofstadter's Discovery"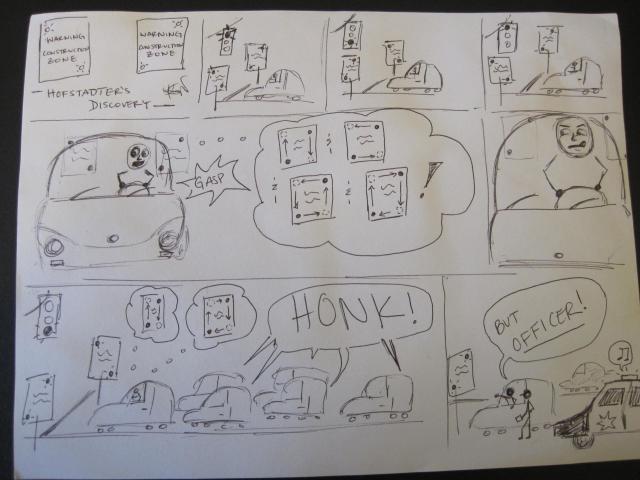 This comic was inspired by our class discussion led by Paul Grobstein. An animated version of the sign, along with Douglas Hofstadter's description of his experience can be found here.
"Stein v. Microsoft"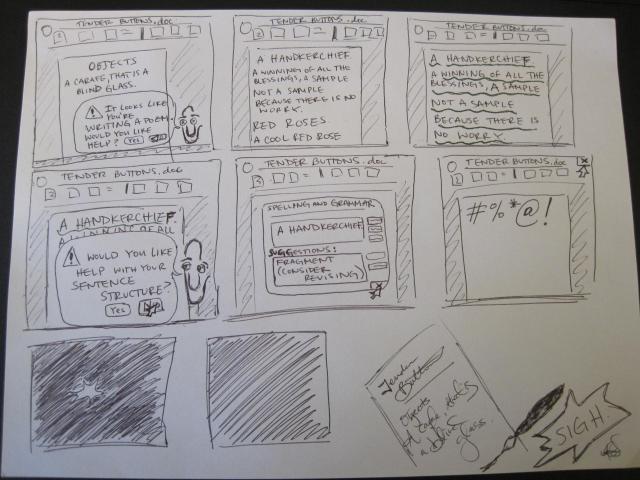 During our discussion of Gertrude Stein's poem "Tender Buttons," this scenario—a frustrated Stein word processing her poems—came into my mind, along with the conclusion that she was happier writing in the twentieth century than she would be writing in the twenty-first.
"The Young Jameses: Bubbles"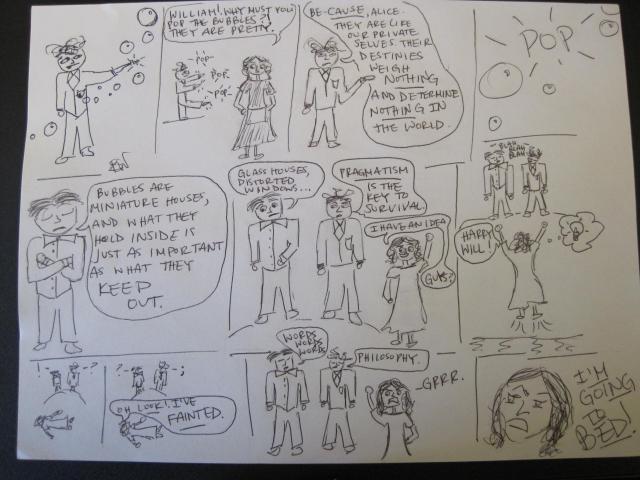 The James family is so interesting and complicated, and it would have been fascinating to see or experience what their lives were like as children. I wanted to explore that idea and create an imagined world of their youth.