Serendip is an independent site partnering with faculty at multiple colleges and universities around the world. Happy exploring!
Tension between vegetarian and meat-eaters
The book The Lives of Animals is ingeniously written and surprising compelling, although Coetzee used a lot of layers to "cover" his true feelings toward contemplation of animals.
Besides human's cruelty toward animals, I see another "tension" in this book: the alienation between vegetarians and meat-eaters. In the books, the ageing mother's ardent vegetarian conviction put a lot of tension on her son and her daughter-in-law. In some parts of the books, to me, it almost seemed like the mother and her meat-eating daughter-in-law had nothing in common to discuss about. However, at the end of the book, the son consoled the distraught mother, "There, there. It will be over soon." Could it mean that the tension between the vegetarians and the meat-eaters will be over soon? As meat-eaters learn to respect animals more ardently, there will be a bridge that will connect in the gap between vegetarians and meat-eaters?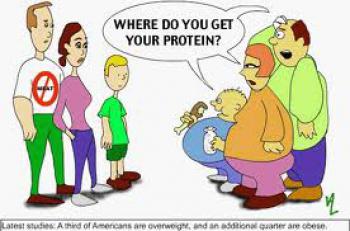 Groups: