Serendip is an independent site partnering with faculty at multiple colleges and universities around the world. Happy exploring!
Toews Course Notes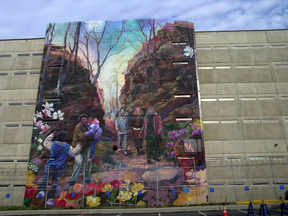 Barb Toews, General Studies 223:
Acting in Prison: Vision as Resource for Change



Bryn Mawr College, Fall 2012
F 12:30-3:30 (plus travel time when at Cannery)

F 1:00-4:00 (when at BMC)

This class is part of a cluster of three courses in a new
360° called Women in Walled Communities: Silence, Voice,
Vision, which focuses on the constraints and agency of
individual actors in the institutional settings of women's
colleges and prisons.