Serendip is an independent site partnering with faculty at multiple colleges and universities around the world. Happy exploring!
Summer Syllabus Development Workshop / Bryn Mawr College * Teaching and Learning Institute *

Welcome to the community page for entering Bryn Mawr College faculty exploring syllabus development in context.
Here you will find an outline of workshop sessions, associated readings, and a public discussion forum where you are invited to pose questions and share ideas. You are also/alternatively invited to address these to workshop leader Alice Lesnick (alesnick@brynmawr.edu).
For agendas and our notes on the sessions, visit the Google Doc (no sign-in required).
To begin, some sample syllabi from the BiCo:
Session 1: Introductions; Inquiry into principles and practices; Contexts of practice
* Entry Questions

What do you think are the most important purposes/functions of a syllabus?

Are any of these in conflict with one another? If so, how do or how might you address these conflicts?
What/who are the various audiences for your syllabi, and how do you mediate them in the text?

How do you imagine students using/interacting with/challenging/informing your syllabus?
* Introducing the Honor Code, assessment practices (norms/range/variation), formulating questions for panelists (Session 2)
Session 2: College Contexts
Faculty, Staff, Student panel on courses in situ
Moodle ways and means
Discussion of sample syllabi: learning goals, sources of academic support, assignments

Session 3
Informal Workshop/Feedback session on syllabi-in-progress
Discussion of challenges and opportunities of the semester's opening days
Related Readings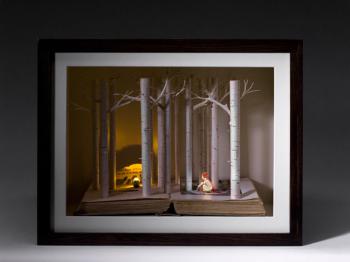 On The Syllabus

Lang, The Promising Syllabus
Lang, On Course: The Syllabus
TLI, What Students Hope for in a Syllabus
TLI, What Students Hope for in a Syllabus (responses of graduates)
On Grading and Assessment

"Will This Be on the Test?" An Overemphasis on Grades Might Be Killing the Desire to Learn - Education - GOOD http://t.co/zsVqPRw
Michael Watson, What is Mastery? http://www.youtube.com/watch?v=Koj2NheuWn4
Articles by and about Duke Univ's Cathy Davidson's novel approach to grading

http://chronicle.com/blogs/wiredcampus/duke-professor-uses-crowdsourcing-to-grade/7538

http://www.hastac.org/blogs/cathy-davidson/how-crowdsource-grading

http://www.hastac.org/blogs/cathy-davidson/crowdsource-grading-or-how-prof-d-got

Peter Elbow's "Ranking, Evaluating, and Liking: Sorting Out Three Forms of Judgment." (College English, 55 (2), Feb. 1993, 187-206.) Available at: http://lgdata.s3-website-us-east-1.amazonaws.com/docs/259/68300/elbow_ranking.pdf.

This is a classic piece from Literacy Studies, with resonance for others.

Brief blog post using Elbow's framework as support for inspiring hope rather than fear in teaching: http://seansturm.wordpress.com/2009/10/17/ranking-evaluating-and-liking-peter-elbow/
For resources and and documentation of faculty working group on assessment that met for two years, visit its Serendip page.
On Portfolios
http://www.stolaf.edu/depts/cis/web_portfolios.htm

http://apps.carleton.edu/campus/writingprogram/carletonwritingprogram/
Bryn Mawr College Honor Code Information
Haverford College Honor Code