Serendip is an independent site partnering with faculty at multiple colleges and universities around the world. Happy exploring!
Reflections

Sense of Place 7/23/07
I wasn't sure what to expect when I signed up for this two-week session, but I think it's going to provide a lot of "food for thought" as our group interacts, discusses, and shares experiences. I expected to feel tired at the end of the day, but I left class invigorated and looking forward to Tuesday.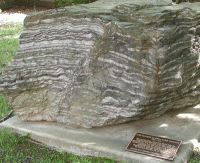 The mapping activities were thought-provoking and terrific icebreakers! I find that I'm still constructing different versions of maps in my mind, based on some of the topics we discussed as we shared our individual and joint maps. I'm going to try that activity in my classroom.
I was intrigued to learn about the five zones of the deciduous forest biome; amazingly, each zone is in evidence on my school grounds.
The mapping activities were wonderful ways to get to learn a little bit about each other in a comfortable, creative way. I can adapt the activity and try it with my 1st graders in the fall. I was surprised how much I didn't know about biomes. There are examples of all 5 zones of the deciduous forest on my school grounds! I really appreciated having a block of time to search the Google Map & National Geographic sites. There never seems to be enough time to find additional resources.
Having time to explore the Google Earth and National Geographic websites was wonderful. I have to agree that there is so much on the NG site that it's very easy to get distracted - as I did! On the other hand, that's how you sometimes stumble on a great site. Two I liked were the "Interactive Climate Change" feature on the NG site. Click on the world map and see what the effects of global warming. Another site is: http://desip.igc.org/populationmaps.html Population is tracked from 1 A.D. - 2020. Amazing!!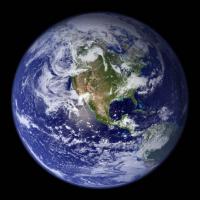 Earth
Today's session was fascinating! Kim Cassidy was very informative and entertaining. I kept thinking of my own children when they were in their teens and wishing I had been aware of where were developmentally, so that I might have been more understanding. (Or, in the heat of the moment, maybe not!) I also kept thinking of the third graders I worked with who exhibited some of the early adolescent behaviors. Describing ourselves in relation to others was an effective exercise. What parts of those different selves do we bring into the classroom on our good/bad days? How do our perceptions of other people affect us so that we exhibit our false self?
The discussions today were fascinating for a number of reasons. I love going back to locations that have special memories (former homes, neighborhoods, schools I attended, places I've worked, etc.), and I'm very interested in learning about architecture because my children are working in/studying the fields of graphic design and architecture. It's stimulating to have a variety of new lenses through which we can look at where we are and how we've come to be there.
In first grade, I try to integrate the use of maps into everything we do because I feel it's very important for children to have some understanding/perspective about where we are (school in Bryn Mawr) in relation to the places we're reading about or discussing. The mole poking up through a particular space periodically is a clever way to hone our observation skills, something that children today need help in doing. Taking time to notice the effects that people have had on the environment, then engaging in critical thinking and conversations about how and why something was done will have ramifications for our world as we know it now and hope it will be in the future.
Jeff's enthusiasm for his field came across very clearly. By the end of the morning, I began to intertwine the previous days' discussions with today's and now have a much clearer idea of the curriculum plan I'll be submitting.
                                 Our sessions begin to intertwine
Today's discussions were interesting, although somewhat above my level. Using a beach ball to demonstrate the galactic coordinates was very effective; I kept thinking of my years teaching latitude and longitude in 3rd grade and how students assimilate concepts more easily when familiar objects are used in lessons. I wish we had spent more time talking about GPS and the various satellites that are transmitting so many types of information. That would seem to me to clearly relate to Jeff's historical overview because it's the present and future of our use and sense of place. I enjoyed the microwave experiments but wouldn't have been able to remember/understand much of what we discussed without the concept maps that we created in small groups. Interacting with each other at different times throughout these sessions is one of the reasons I'm really enjoying this Institute.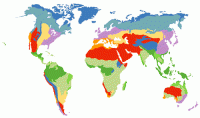 The large and small group discussions were interesting and raised some questions for me. One of the things I try to monitor is whether I'm talking too much. My education background was mostly listening with very little questioning. I don't want to be that type of teacher. As the groups shared their thoughts, I kept redefining inquiry based education. I think it would present itself differently, based on the type of school you're in and the grade level. There are many issues that appear to be non-conducive to inquiry education. However, I agree that it's important to begin at some level in our own classroom setting. If I had to describe what an inquiry-based classroom would look like, I'd say that initially the teacher would create an atmosphere of comfort and rapport between students as well as between teacher and students as rules, expectations, and goals were explained. Lessons would be interspersed with "why" "why not" "how" "what if" and students would be encouraged to do the same as they worked independently, cooperatively, at home, etc. Questioning techniques would be modeled by the teacher so that students were helped to recognize the importance of critical thinking as they learned. Then, the teacher would capitalize on opportunities to encourage inquiry (whole/small group) in various lessons.
***Keep in mind that I teach 1st grade***
Watersheds 7/30/07
It was quite revealing that we weren't really aware of our sense of place after being in class together for a week (ex. where are we on the campus, what is the shape of our building, etc.) I would suggest that this session should be at the beginning of the first week next summer. Sense of place should begin with where we are physically, and then move on to the historical, social, and biological perspectives.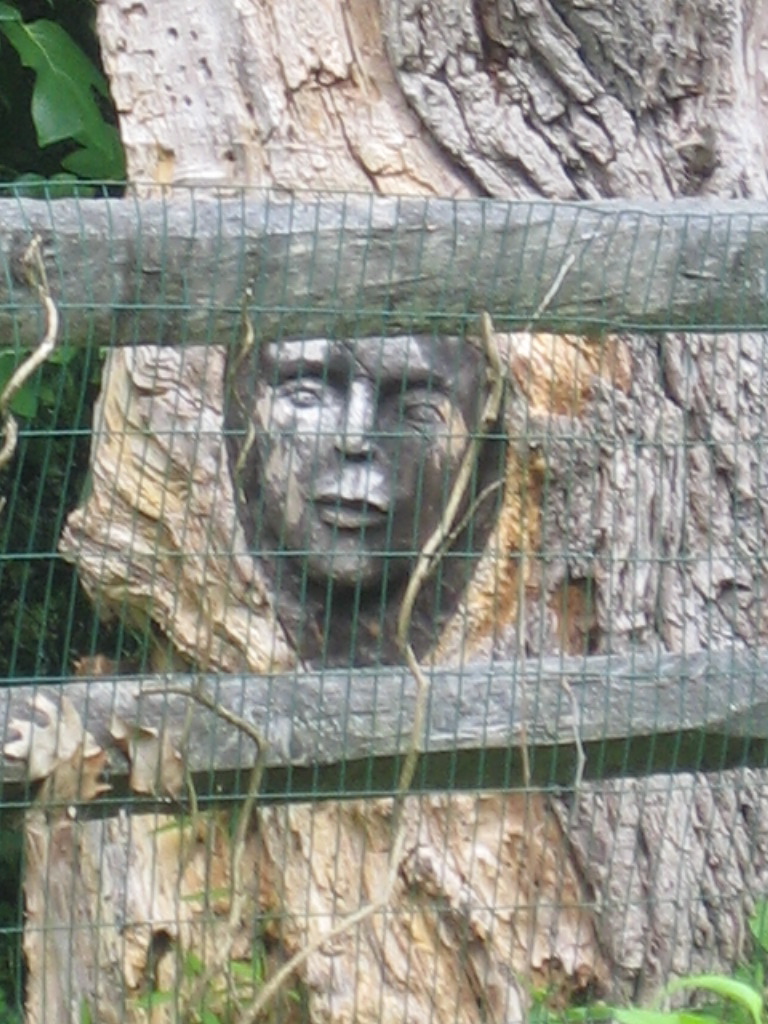 What do we miss when we're observing?
I was fascinated by this morning's presentation. One of Wendy's exploration questions - "Is your consciousness the same as mine?" - keeps resonating in the back of my mind. When she stated that we often "tend to make that assumption about our students, but it's not our job to fill their brains," it connected with our inquiry learning conversations. It's engaging rather than filling minds that is key in creating the kind of classroom environments in which critical/analytical thinking intertwines with factual learning.
Ashley's experiments engaged our small groups immediately in very comfortable conversations about the whys & hows of our particular activity. In the whole group discussion, I tried to remember high school experiences that stood out because of my personal involvement. It was a strain to recall any, which is why she'll be such a gift to her future students. Concern for helping students make connections as they learn, tempered with idealism, motivation, and engagement are admirable qualities for fresh AND seasoned teachers!
The activities were highly effective for me because Wil and Anne have created an atmosphere in which we could use our own background knowledge base, bounce ideas off each other, and have the time to process what we were experiencing through trial and error. Having the opportunity to hear other ideas/opinions enables students to process their own understanding of a topic, and engages them in a higher level of thinking. This is inquiry learning at its finest!
Storytelling 8/2/07
Everyone responds, in one way or another, to a story; it makes a connection between us and impacts our relationship. The storyteller enjoys revealing something to the listener(s); the listener(s), in turn, sees the storyteller through a different lens than before. A single story sparks a chain reaction that results in a conversation, a new mindset, a similar/opposite story, etc. When a story is shared, you can feel a charge in the air because people usually seek ways (subtle or non-subtle) to connect with each other. This is a powerful tool that can be utilized by teachers to create the kind of atmosphere in which bonds form between students/teachers and student/student. That's exactly what happened today during Anne's session on poetry and storytelling. I was inspired by the project of telling your personal story and then revising it to be in the form of a fairy tale. Ideas began to swirl around in my head even as I was wondering why I hadn't thought of that particular angle before! Her suggestion to have students write stories about science concepts/lessons is wonderful; I plan to use that idea as I try to help my students make sense of their place as we explore our campus. Rather than just focusing on the "what" that is observed, I'll encourage them to elaborate on and/or imagine the "how" and "why." Those additional stories will hopefully inspire them to be more observant, curious, and engaged in learning about and appreciating our environment.