Serendip is an independent site partnering with faculty at multiple colleges and universities around the world. Happy exploring!
Reply to comment
//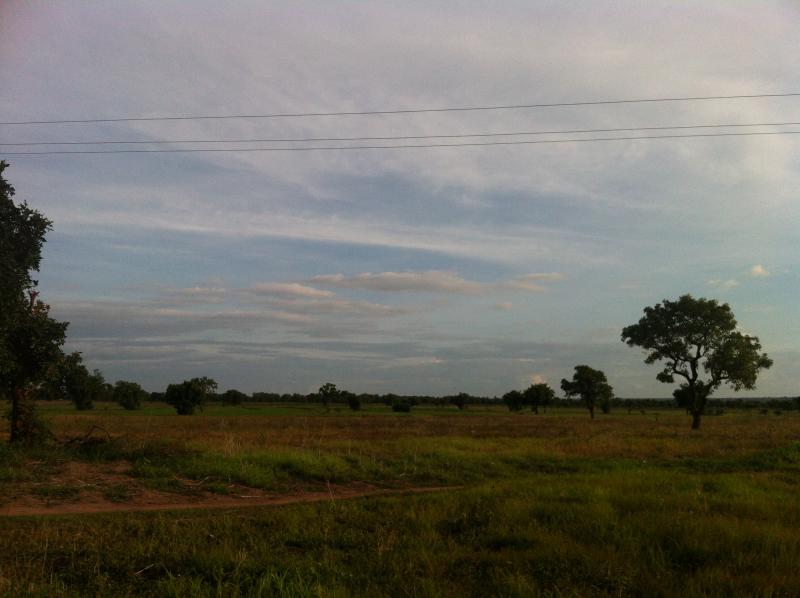 Titagya Means "We have Changed:" Exploring Collaborations between Bryn Mawr and Haverford Colleges and Communities in Northern Ghana
Welcome to the Ghana-Bryn Mawr-Haverford Partnership page! This site provides an overview of Bryn Mawr and Haverford Colleges' collaborative relationship with a community and region in Northern Ghana, beginning with a set of early childhood education centers. This partnership seeks to promote friendship, reciprocal teaching and learning, and cultural competence through student internships, research, teacher education and by expanding relationships between higher education institutions in both countries as well as the Ghana Education Service. This page invites you to begin exploring the strands of this partnership while also offering suggestions of how you can get involved. Please explore!
"Children have agency in their actions, convictions and friendships to create change in the worlds they live in. Children have the potential to be and to become agents of change if their caretakers and teachers allow them the freedom to question and give them the tools and support necessary." -360 student
Background
The Northern Region of Ghana is a vibrant cultural center, remote from the well-known capitol city of Accra, where people live and work in a context of high creativity and low outside support. As a result, educational and other development efforts in the North include work with NGOs, both local and international. The Bryn Mawr and Haverford communities are fortunate to work with colleagues in the North on such initiatives, the keystone being Titagya Schools, in a range of community agencies and emerging partnership with the local university.
Titagya Schools is a social enterprise that builds and operates schools to provide high-quality, early childhood education in northern Ghana, a rural region with a literacy rate of 22%. Currently, Titagya operates a pre-school and a kindergarten for 120 students in Dalun, Ghana and 90 students in Kpong. The program uses an interactive, progressive curriculum to give children a head start in language, creative thinking, and academic, emotional and social skills. Titagya also trains local public teachers on strategies and techniques related to child-centered education, and is partnering with the government in to transform early education in Ghana.
Bryn Mawr and Haverford College students, faculty and staff members have been involved with curricular collaborations, cross-visits, research, and summer internships with community organizations in Dalun as well as with Titagya. This summer, five bi-co students, plus an alum of Haverford and a student from a New York university, lived and worked in Dalun for 8 weeks with funding from a range of campus units (including the Center for Peace and Global Citizenship, the Hepburn Center, the Bryn Mawr Deans' Office, and the President's Fund for International Iniatives). Their summer began with pre-deparature and on-site orientations with local mentors. In addition to a range of specific and joint projects, the interns took regular lessons in Dagbani, the language of Northern Ghana, and interacted with the community in a range of ways. Planning is already underway for summer 2014.
Partnership History (click to show/hide)
The partnership between Bryn Mawr and Haverford Colleges and the village of Dalun, Ghana began in 2006 with an ambitious Haverford student and his equally ambitious counterparts in Ghana. Andrew Garza traveled to Dalun for a college internship with by a microfinance institution. While in Dalun, Andrew worked closely with young leaders in the community to explore many potential areas for development, one of which included Dalun's desire for an early childhood education center. One of these local community leaders, Manzah Habib, is now Managing Director of Titagya Schools.
A recent study conducted by the local, educational radio station found that children in Dalun sharply underperformed in comparison to children who started school years earlier in other villages and also noted the fact that many teenage girls in Dalun were kept from attending their own school because they had to take care of younger siblings. Andrew and his local partners, drawing from these findings and other research which found that $1 invested in early childhood education could reap up to $17 in social benefits for the community by engendering self-confidence, strong language skills and successful habits in children, grew deeply invested in the pursuit of quality childhood education for the village of Dalun.
In 2009, a dedicated staff began working full-time and opened the pre-school for 50 children -- now three, and soon four, schools in two villages serve 210 children, and Titagya plans to grow. The school was named Titagya because, as the leaders of the school write, "it represented our mission of transforming lives through formal education. In Dagbani, the largest language in northern Ghana, Titagya means 'we have changed' or 'we have grown.'" Today, Titagya Schools continue to abide by their name by expanding both in the form of physical schools and influence.
The partnership between Titagya and Bryn Mawr and Haverford Colleges began with individual student internships funded by Haverford's Center for Peace and Global Citizenship together with an institutional exchange between Titagya Schools and the Bryn Mawr/Haveford Education Program. This exchanged began with a focus on key themes of interest to Titagya -- the role of play and interaction, conflict resolution, and positive discipline. Education students chronicled their own local field experiences with these themes in focus, some of this is documented here. Students also created thematic curricula for use in Titagya as the staff there were developing their curriculum development skills and experiences. Then, with the 2012 Learning and Narrating Childhoods 360, 16 BiCo students got to travel to Dalun, and following that trip a series of additional exchanges led to the summer fellowship project currently supported by the Leadership, Innovation, and the Liberal Arts Center at Bryn Mawr and the Center for Peace and Global Citizenship at Haverford, as well as a formal partnership between Bryn Mawr and the University for Development Studies in Tamale, Ghana.
Beginning Information on Dalun and Northern Ghana (click to show/hide)
Dalun and Northern Ghana
Dalun Community Overview, Dalun Community Overview, by Alhassan Sumaila and Yussif Abdul-Hafiz
Introductory Dagbani instructional video. This video by a Volunteer for Sight volunteer also contains basic introductory material about the North, http://www.uniteforsight.org/volunteer-abroad/ghana/tamale-preparation/dagbani
Dagbani Dictionary, Dagbani Dictionary.pdf
Ghana: History, Government, Culture
John Dramani Mahama, My First Coup d'Etat: And Other True Stories from the Lost Decades of Africa (2012)
Ghana Government Official Portal, http://www.ghana.gov.gh/
US Dept of State background note on Ghana, http://www.factmonster.com/country/profiles/ghana.html
Dagomba Dance and Drumming
A Drummer's Testament: Dagbamba Society and Culture in the Twentieth Century, http://www.adrummerstestament.com/
https://wikis.uit.tufts.edu/confluence/display/DagombaDanceDrumming/Welcome
Selected Monographs
Ibrahim Mahama, History and Traditions of Dagbon (2004)
Ibrahim Mahama, A Colonial History of Northern Ghana (2009)
Wyatt MacGaffey, Chiefs, Priests, and Praise-Sigers: History, Politics, and Land Ownership in Northern Ghana (2013)
John Miller Chernoff, African Rhythm and African Sensibility: Aesthetics and Social Action in African Musical Idioms (1979)
Martin Staniland, The Lions of Dagbon: Political Change in Northern Ghana (1975)
BiCo-Dalun Community Fellowships Bookshelf (selections from the library collections of Bryn Mawr, Haverford, and Swarthmore Colleges)
Education Links
UNESCO International Bureau of Education
UNESCO IBE has a country page for Ghana which gives links to many things including National Reports on Education since 1932 and many publications involving Ghanaian data (look under the IBEDOCS Resources link on the right side).
http://www.ibe.unesco.org/en/worldwide/unesco-regions/africa/ghana.html
National Commissions for UNESCO Annual Reports
http://www.natcomreport.com/ghana/index.html
This is another source of UNESCO annual reports on Ghana and there is an Education section. In particular, this report looked interesting:
Inclusive Education in Ghana: Practices, challenges and the future implications for all stakeholders
http://www.natcomreport.com/ghana/livre/inclusive-education.pdf
United Nations Millennium Development Goals (MDG) Indicators
http://mdgs.un.org/unsd/mdg/Data.aspx
Here you can search data by country. Goal #2 is "Achieve universal primary education", and has all the education-related data.
Millennium Development Goals Monitor
http://www.mdgmonitor.org/factsheets_00.cfm?c=GHA&cd=288
MDG Monitor is a site that lets you track the MD Goals. There is an interactive map feature.
International Research on Working Children
http://www.childlabour.net/documents/educationproject/Ghana_education_final.pdf
This group has a project in northern Ghana specifically looking at education and child labor.
The World Bank eLibrary
http://elibrary.worldbank.org/
The eLibrary lists a lot of publications and more obscure working papers. Selections:
Estimating the determinants of cognitive achievement in low-income countries
Authors: Paul Glewwe;
Hanan Jacoby
Publication Date: November 1992
Pages: 1 - 75 (75)
Type: Book
Investment in Human Capital
Authors: Victor Lavy
Publication Date: December 1992
Pages: 1 - 37 (37)
Type: Book
Delayed Primary School Enrollment and Child Malnutrition in Ghana
Authors: Paul Glewwe;
Hanan Jacoby
Publication Date: December 1993
Pages: 1 - 33 (33)
Type: Book
Books, Buildings, and Learning Outcomes
Authors: Howard Nial White
Publication Date: October 2004
Pages: 1 - 222 (222)
Type: Book
Recruiting, Retaining, and Retraining Secondary School Teachers and Principals in Sub-Saharan Africa
Authors: Aidan Mulkeen;
David Chapman;
Joan DeJaeghere;
Elizabeth Leu
Publication Date: March 2007
Pages: 1 - 75 (75)
Type: Book
Developing Science, Mathematics, and ICT Education in Sub-Saharan Africa
Authors: Wout Ottevanger;
Jan van den Akker;
Leo de Feiter
Publication Date: March 2007
Pages: 1 - 85 (85)
Type: Book
Curricula, Examinations, and Assessment in Secondary Education in Sub-Saharan Africa
Authors: World Bank
Publication Date: February 2008
Pages: 1 - 101 (101)
Type: Book
Accelerating Catch-up
Authors: World Bank
Publication Date: October 2008
Pages: 1 - 177 (177)
Type: Book
Child Labor and Schooling in Ghana
Authors: Sudharshan Canagarajah;
Harold Coulombe
Publication Date: November 1999
Pages: 1 - 37 (37)
Type: WorkingPaper
Public Health and Education Spending in Ghana in 1992–98: Issues of Equity and Efficiency
Authors: Xiao Ye;
Sudharshan Canagarajah
Publication Date: April 2001
Pages: 1 - 46 (46)
Type: WorkingPaper
Partner Organizations
Titagya Schools http://titagyaschools.org/wordpress/
Ghana Venskabsrupperme, http://ghanavenskabsgrupperne.dk/oplysning/film/kone-nr-2/ (includes the documentary film "Wife #2" and other highly relevant materials)
Ghana Developing Communities Association, http://www.gdca-ghana.org/
Readings for Critical Reflection (click to show/hide)
A central part of the mission of the Titagya/Bryn Mawr/Haverford partnership is to increase cross-cultural learning and competence. The texts and reflections below provide opportunities to expand and challenge assumptions of what it means to interact and collaborate with people across cultures and places.
Making Sense of an Undergraduate Study Trip, Reflections (via Prezi) by Bico-Students and their teacher
Ivan Illich, "To Hell With Good Intentions," http://www.swaraj.org/illich_hell.htm
Teju Cole, "The White-Savior Industrial Complex," http://www.theatlantic.com/international/archive/2012/03/the-white-savior-industrial-complex/254843/
Peggy McIntosh, "White Privilege: Unpacking the Invisible Knapsack" http://ted.coe.wayne.edu/ele3600/mcintosh.html
Eve Tuck, Suspending Damage: A Letter to Communities
Leslie Dodson, Don't misrepresent Africa
Chimamanda Adiche, "The Danger of a Single Story," http://www.ted.com/talks/chimamanda_adichie_the_danger_of_a_single_story.html
Be the Kind of Volunteer an NGO Wants, http://matadornetwork.com/change/be-the-kind-of-volunteer-an-ngo-wants/
Furthermore, Titagya seeks to provide the most progressive education in northern Ghana, and to partner with Ghana's Education Service in transforming the face of early childhood education in the region. The readings below provide information on education in Ghana as well as some information on "progressive" education
Education in Ghana
Johnetta Wade Morrison, Teaching Training in Early Childhood Education: The Case of Ghana, West Africa
Peter Darvas, World Bank, Ghana Education Report, http://www.youtube.com/watch?v=TtdqYGCON_E&feature=youtube_gdata_player
Olivia Castello of Canaday Library has created a course guide of resources about education, childhood, literacy, and development in Ghana: http://triportal.brynmawr.edu/guides/Education/1379/ .
What is progressive education?
Notes on Progressive Approaches to Education: A Workbook by Shelley Nash
Dalun Internships and Community Learning Experiences
The partnership between Titagya Schools and Bryn Mawr and Haverford Colleges began with Andrew Garza's micro-finance internship in 2006 but since then, many Haverford and Bryn Mawr students have interned with Titagya Schools and other Dalun-based organizations in a variety of roles. These internships now include organized instruction in Dagbani, the language of Ghana's Northern Region, led by one of the project's local partners. Funding is available from several sources at Bryn Mawr and Haverford Colleges to support students' pursuit of these opportunities.
See Intern Handbook: Dalun Internship Orientation Handbook (6-5-13).docx
Teacher Workshops (click to show/hide)
Alice Lesnick, Term Professor of Education at Bryn Mawr College and Director of the Education, Africana, and Child and Family Studies Programs, is a key collaborator in the Titagya partnership. She assists with Titagya's mission of strengthening curriculum and teaching practices in northern Ghana. Working with the Titagya staff, she has facilitated three teacher workshops so far during her visits to Dalun (with more planned), drawing teachers from throughout the region to participate in collaborative workshops that are not only informative but also enable the teachers to meet, interact, share and learn from each other's experiences as educators. The workshops have focused on a variety of topics in child-centered education, serving 150 teachers. Alice and Titagya are working together to partner with University of Development Studies and the Ghana Education Service on an expansion of this effort.
To see a specific example of one teacher workshop on Individualized Teaching and Student Engagement, held on July 9th, 2013, follow this link:
Partnership Development (click to show/hide)
The partnership between Dalun, Ghana, Titagya Schools, and the Bi-College community is a collaborative and mutually-beneficial relationship. Thus, while the impacts on Dalun and Titagya are direct and tangible, the partnership also seeks to permeate and inform Bryn Mawr's and Haverford's campuses back in the United States. Currently, key faculty members in the Bi-Co Education program who are also important contributors to the partnership are seeking ways to draw on insights, resources, and opportunities from the program's relationship with Dalun to:
Revise and strengthen the international dimensions of the Bi-Co Education Program's curriculum.
Extend course- and internship-based educational opportunities to Bi-Co students, faculty, and staff.
Incorporate Bryn Mawr's Study Abroad Office, 360° Program, Praxis Program, the Bi-Co Teaching and Learning Initiative, and the digital enterprise of the colleges (to which the Ed program currently contributes leadership via Serendip Studio) into the partnership.
Inform research in several strands of education studies, including: intercultural/multilingual education; technology in education; and global studies of educational change.
Course Development (click to show/hide)
As mentioned above, educational faculty and partners in the Bi-college Education Program are seeking to draw on the Titagya partnership to further strengthen the courses offered at Bryn Mawr and Haverford colleges.
Specifically, the Bi-College Education program recognizes the vital importance of infusing curriculum content with global perspectives on educational issues.
Current courses such as "Literacies in Education" (which included field work in Ghana in Spring 2012) and "Multicultural Education" (recently revised as the gateway course of the Peace, Conflict, and Social Justice Concentration) are just two examples of the programs commitment to multicultural and global perspectives in education. "Critical Issues in Education," the introductory course for the program, draws approximately 90 Bi-Co students every year and is thus another important avenue through which the program hopes to begin imparting these educational values to students.
The Bryn Mawr/Haverford/Titagya partnership is an important means through which program faculty can begin to expand on their knowledge and capacity to teach about education in this particular setting and also to apply these learnings more broadly to help Bi-Co students consider educational strengths, issues, and challenges in a range of settings.
A second and equally important goal is for Ed program faculty to develop their facilitative and pedagogical skills with regard to diversity inside and outside of the college classroom.
And finally, the partnership, which as Professor Alice Lesnick states, is "likely unfamiliar to many Western students," requires professors to lead students in gaining "reflexivity and an awareness of the complexity and some of the specifics of intercultural communication." Doing this demands that both students and faculty become increasingly adept at examining their assumptions, the settings they are in, and the relationships they cultivate with others.
The partnership, as mentioned, is also being incorporated directly into courses and field work opportunities for students. Specifically, Bryn Mawr has incorporated the partnership into their 360 offerings.
The Bryn Mawr 360°program is a new interdisciplinary experience that engages several aspects of a topic or theme, giving students an opportunity to investigate thoroughly and thoughtfully a multitude of perspectives. A cohort of students takes a cluster of classes over the course of a semester, focusing on the history, economic concerns, cultural intersections and political impact of an era, decision, event, policy, or important scientific innovation. 360° participants hone their arguments and insights through writing and research, develop strategies for teamwork that push the limits of their talents and creativity, and work with professors and scholars to promote big-picture thinking.
In Spring 2012, Bryn Mawr offered a 360 program titled: "Learning and Narrating Childhoods"
The dynamic combination of the 360 courses sought to explore how children grow and develop in different contexts (e.g. schools, communities, households) and cultures (e.g., the United States, West Africa, Sub-Saharan Africa) and how this growth and development is conceptualized and represented -- in texts and theories -- mainly by adults, across cultures and fields of study. The 360 offered students an opportunity to not only to see and hear children anew --- an abiding challenge for adults --- but also to think about and engage in supporting child development, particularly important as youth oppression persists in myriad forms and children's rights remain unfulfilled.
Courses:
Teaching (in) the Postcolony: Schooling in African Fiction
Literacies and Education
Culture and Development
Experiential Dimensions:
The 360 also provided a once-in-a-lifetime opportunity for a group of Bryn Mawr and Haverford College students and faculty to connect academics at their home colleges with a visit to Dalun, Ghana where they collaborated with the educators and students at Titagya and created life-long memories.
A 10-day visit to Ghana for 360 students and faculty complemented their academic experience in the US. Led by Professor Pim Higginson and Professor Alice Lesnick, the 360 group visited Dalun and learned about their way of life, observed and assisted at Titagya schools, participated in a teacher professional development workshop facilitated by Professor Alice Lesnick and began forming relationships with other higher education institutions while at the University of Ghana in Accra. This visit and the connection between the 360 program and the broader Titagya/Bryn Mawr/Haverford partnership capture many of the philosophical underpinnings of the relationship. 360 students not only learned about early childhood education through a specific Ghanaian and sub-saharan Africa context, more broadly, but we also able to explore a lot more about their own identity and cultural situatedness.
Students in the program reflected, at the end of the semester:
"I discovered that much of my mindset while taking photos was influenced by my societal norms and stereotypes of Africa, as well as previously viewed images of Africa that I attempted to replicate"-360 students
"I think the 360 taught me a lot about my agency as a learner. My agency in choosing the way I approach situations, whether with an open-mind or clouded with assumptions, my agency as a learner in choosing to actively seek out more. If there is something I do not know, something I do not understand—I have the agency to ask questions, read more, explore more. This individual agency as a learner is an extremely important discovery" -360 student
"There are so many ways in which people learn and what I have learned this summer after taking the 360 is that the idea of learning and curriculum is incredibly diverse, and those of us who want to delve deeper in the education have a very strong feelings towards how certain things should be taught and often times these views are opposing but none are right or wrong. In theend it's the result of how the audience has learned the material and how each is able to apply it further and pass on the knowledge to another learner"- 360 student
"How do we, as young Americans, make sense of our place in a global society when we are subjected to so many emotionally and politically wrought images?" -360 student
And now, Bryn Mawr faculty are in the process of creating another 360 titled "Community Health and Education: Contexts, Struggles, and Visions"
This 360 will explore how individuals, families, communities, and institutions define and pursue health; and how they respond to gaps, barriers, and inequities in this pursuit. We will define health broadly to include the physical and mental health of individuals at various points in the lifespan, but also the broader contexts – political, environmental, economic, cultural, historical, and scientific – out of which individuals' health experiences and needs emerge and to which they contribute.
The courses aim to help students begin to understand both significant problems of and promising approaches to the practice -- and study -- of community health and education. By exploring how disciplines in science, social science, and the humanities define and investigate health, students will learn how an interdisciplinary perspective can inform research and practice. Through a complementary, three-pronged experiential component, students will also learn from grassroots practitioners.
Courses:
History 237: Themes in African History: Health and Medicine in Africa
Independent College Programs: Reproductive Health Justice
Education 225: Empowering Learners: Teaching and Learning for Community Health and Education
This 360 program will focus cross-contextually, with one of the courses centered on West Africa, one on Central America, and one on the US – though in dialogue with other settings and cultures, as well as with one another. Study of the experience and impact of health care disparities and education inequities will draw students into deeper study of the interplay of learning, health, and social change.
Experiential Dimensions:
The first step in the experiential component will be a winter break trip to Nicaragua, coordinated by ProNica, a Quaker NGO, which has been working in solidarity with Nicaraguans since the mid-1980s and has organized and led dozens of educational delegations, including two for a total of 16 Haverford students in 2010 and 2012. (Kaye Edwards participated in both delegations.) ProNica customizes their delegations and this one will focus on community health and education in rural and urban settings and will include opportunities to meet with government officials, grassroots community leaders, and health care professionals.
The second step will be a semester-long field component in an area organization where health and education are pursued in an integrated way, and where students would observe, assist, and in time create a workshop or other resource for the site. Possible sites will include Nationalities Services Center, Aclamo, Project Shine/The Coffee Cup, Womanspace, and area schools. A possible focus of the placement work could be addressing stress as a component of health education. Another could be family engagement. As is discussed in more detail below, the Education course in which these field placements would be situated would host a yoga/movement instructor, hopefully through the Mellon Creative Residencies program, to contribute a beginning understanding of stress-reducing body work.
The third step will be an optional summer internship opportunity to enable students to extend and deepen their learning from the 360. Internships would be available in Nicaragua, Ghana, and Senegal, the places where the three faculty members are working.
Research (click to show/hide)
To further expand the partnership, and the mutually-beneficial influences the various stakeholders have in the relationship, research inquiries are underway. Bi-Co Education Program faculty member Alice Lesnick is exploring:
1) The role of formal early education within the village of Dalun, as linked to the broader education infrastructure, formal and informal, in the area. Focal informal education outlets include the Youth Center, a community radio station, and School for Life, an out-of-school mother tongue literacy and numeracy project. These topics will be studied with reference to ongoing challenges of education for girls and women; health and environmental issues; language diversity; and economic issues.
2) The role of critical reflection in mentoring US-based students for global competence in doing cross-cultural work in the context of significant inequities.
3) The role of participatory pedagogies in the professional development of teachers to deepen their work in child-centered education.
3) The role of computer technologies (e-readers, mobile phones, social media) in education, local development and cross-cultural the partnership, and in the professional development and dialogue of teachers in the region.
Current Bryn Mawr College junior Esteniolla Maitre is studying the role of storytelling (oral and written) in the multi-lingual context of Northern Ghana as part of her Mellon Mays research.
Education Program alumus and current Columbia Teachers College graduate student Emilyn Sosa is studying the work of a youth organization to mobilize for college access in the region.
Dalun-BiCo Community Fellowships (click to show/hide)
At the core of the Dalun Community Internships is an intention to connect ideas, theory and learning to practice. They provide the space for different constituents to bring community, academic, research interests and advocacy to life. This was truly rewarding to experience.
~Theresa Cann, Staff and Orientation Coordinator
Summer, 2014: Introducing the 2014 Bryn Mawr/Haverford-Dalun Community Fellows
A letter from the Director
It is a joy to introduce this summer's 5 BiCo Dalun Community Fellows, an extraordinary group of Bryn Mawr and Haverford College students whose dedication and depth were richly demonstrated during a highly competitive selection process. Two fellows will be serving as teacher's assistants in Titagya Schools preschool and kindergarten classrooms. Two will be serving as interns at the Simli Centre and Simli Radio, a training center and community radio station respectively. One, a recent graduate, will serve together with a local colleague as the on-site coordinator. The program includes pre-departure orientation, on-site orientation, weekly group reflection sessions, regular lessons in the local language, Dagbani, a post-fellowship teach-out, and a fall course selected to support affiliated analysis and research.
The name "BiCo Dalun Community Fellow" is intentional. With "BiCo Dalun," we signal a hope to bridge communities -- two affiliated liberal arts colleges and a village in Ghana's Northern Region -- with growing awareness of the complexities and responsibilities that come with this intention. When they arrive in Dalun, one of their first activities will be to greet the Chief in his palace and to seek his permission to stay and work in the community. No newcomer stays in Dalun without his permission. The Fellows are invited guests of this community and depend on its hospitality for the opportunity to stay, learn, and work there.
"Community Fellow." The position is called a "fellowship," rather than an internship, to signal the important component of action research it entails. The role is one of ongoing inquiry inspired by action and interaction that stimulates a cycle of questioning, exploration, action, and reflection. Action research is an approach to doing things that positions the practitioner as a learner and co-creator of knowledge in context and in dialogue. This approach focuses on people's strengths and goals.
As "Community Fellows," these students are asked to think about how their specific projects and sites are part of broader systems and histories, beginning with the community of Dalun and extending outward and inward in complex ways.
Thank you to the members of the BiCo Dalun Leadership team, all of whom are integral authors and supporters of the Community Fellowships:
Theresa Cann, Assistant Dean and Director of International Education, Bryn Mawr College
Andrew Garza, Chair of the Board and Co-Founder, Titagya Schools, HC '08
Manzah Iddi Habib, Co-Founder and Managing Director, Titagya Schools, Titagya Community Fellows Mentor
Katie Krimmel, Associate Dean and Director, Leadership, Innovation, and Liberal Arts Center, Bryn Mawr College
Esteniolla Maitre, BMC '15, Student Coordinator, '13
Mahama Safianu, Project Manager, Titagya Schools, Founder and Director, Dalun ICT Centre, Simli Community Fellows Mentor
Alhassan Sumaila, Dalun Community Fellowships Coordinator and Dagbani Instructor
Susan Sutton, Senior Advisor for International Initiatives, Bryn Mawr College
Chloe Tucker, International Programs Coordinator, Center for Peace and Global Citizenship, Haverford College, HC '07
Thanks as well to Kim Cassidy, President, Bryn Mawr College; Parker Snowe, Executive Director, Center for Peace and Global Citizenship, Haverford College; Jim Krippner, Professor of History and CPGC Faculty Liaison, Haverford College.
The depth and breadth of this team illustrate how completely the project depends on the distributed knowledge and experience of many.
Sincerely,
Alice Lesnick, Ph.D.;Term Professor of Education; Director, Bryn Mawr/Haverford Education Program; Coordinator, Africana Studies; Director, BiCo Dalun Community Fellowships, Bryn Mawr College, Bryn Mawr, PA 19010, 267-455-5848
Program History
Piloted in the summer of 2013, the Dalun Community Internships (formerly known as the Simli Centre Internships) is a 10-week experience in Dalun, Ghana. In collaboration with a community organization or initiative, Bi-Co students worked with a local community leader on a project that supported activity already underway in Dalun and that addressed a need where all parties (Dalun community, the partners and the Bi-Co) benefit.
The joining of multiple cultures from both, and even within, the US-based interns and Dalun Community fostered dialogues on embracing the complex nature of culture, understanding differences and discovering similarities. Interns and partners engaged in orientations, weekly Dagbani lessons, in-depth reflection sessions, and cultural and historic experiences that served to unpack sensationalized perceptions of America and Africa and open deeper understandings.
For its first summer, the Dalun Community Internships had five interns from the Bi-Co (four from Bryn Mawr College and one from Haverford College), one intern from College of the Holy Cross, and a research intern from the Teachers College of Columbia University. All interns stayed at the Simli Centre, a guest center and workshop space created through a collaboration between the Danish and the community of Dalun about 30 years ago. While the majority of interns worked with long-time partner Titagya Schools, the following are all the organizations and initiatives interns worked with extensively.
Titagya Schools (Dalun)
Background:
Established in 2009, Titagya is "a pre-school and kindergarten for 80 students in Dalun, Ghana that utilizes the most interactive curriculum in the region to give children a strong head start in their language, academic, emotional, creative thinking, and social skills." Recently, two more schools were made available in the nearby community, Pong.
To learn more, please go to: http://titagyaschools.org/wordpress/
Project(s):
Interns at Titagya Schools worked under the guidance of committed faculty and staff. The demanding and rewarding work of teaching required that each intern work alongside a teacher to facilitate learning, to engage students in interactive activities and to use creativity when working with (or without) teaching learning materials (TLMs). When interns and faculty were not teaching, they worked together on creating lesson plans and units focused on a variety of topics such as soil, the human body, creativity, cultural festivals and the five senses. Through team work, Titagya Schools implemented important new changes that included a school library and curricular integration of storytelling/storybook reading and arts. Lastly, the team developed a weekly consultation and creation time for the faculty to work on curriculum going forward.
As an intern at Titagya Schools…I learned about and experienced cross-cultural collaboration. Working with the teachers and other individuals dedicated to education-related issues was a wonderful experience and a reminder that regardless of where we come from and our personal backgrounds, we can work together towards a common goal…I understood the importance of being patient and of truly being open to ideas that differ from my own.
~Deborah, Titagya Summer 2013 Intern
I had the honor and pleasure of working with [extraordinary teachers, administrators and interns] to create curriculum modules that I believe will have a lasting effect on the curricula and pedagogical goals of the Titagya Schools organization. I also had the opportunity to co-teach a class of 25 Kindergarten students for two months, in which I became devoted to fostering student learning and gaining understanding of each student's needs in the classroom.
~Ava, Titagya Summer 2013 Intern
As someone who started Titagya Schools when I was a junior at Haverford, it's exciting to have students come to Ghana to help us support Titagya students' learning. This past summer, we had the largest group of interns we've ever had, and it was great to see all the new ideas and work that the team was able to advance.
~Andrew Garza, Titagya Schools Co-Founder
Campaign for Vulnerable Children (CAVUC)
Project(s):
Under the guidance of a mentor from CAVUC, the intern worked with all active members of CAVUC in visiting and identifying vulnerable children in Dalun and neighboring communities. Since CAVUC is a relatively new and promising initiative, the intern and CAVUC primarily focused their attention on collecting and organizing data, creating an immediate and long-term action plan for fundraising and laying the foundation for a website that will bring more awareness to the important cause.
Working with CAVUC, I was really grateful to experience firsthand the challenges of starting an NGO. I was given the opportunity to brainstorm funding options, reconfigure a model, and interact with incredibly passionate actors for change. This internship certainly helped foster my passion for educational issues and my engagement with educational bureaucracy. I have a new admiration for supporters of education and especially teachers of northern Ghana, who are devoted to their jobs.
~Rebecca, CAVUC Summer 2013 Intern
Dalun Community Youth House
Background:
The Dalun Community Youth House is the "hub of youth activity" in Dalun. It houses initiatives that include an all-girls soccer team, collaborative workshops on sports development, youth community organizing and many more!
For more information, please go to: http://blogs.haverford.edu/titagya/2012/07/10/youth-center/
Project(s):
Given the nature of its name, the Dalun Community Youth House naturally involved all interns. All interns collaborated with Youth and Life Improvement Programme (YLIP), a young people/youth-led organization that addresses the disparities young people face when it comes to college readiness and access, young people's oppression from older generations, issues of environmental sustainability and women's leadership. YLIP above all saw young people as agents of change in the Dalun community. The partnership with YLIP focused specifically on preparing young people for college by networking with stakeholders in higher education and the community, building the professional images of the young people and working to craft the image of the entire organization on social media.
Through [YLIP], I found an amazing group of individuals… Together - we identified the need for a mentorship component to YLIP that would provide participating members with mentors from the community. We built a working list of possible individuals who could be potential mentors and spent the summer reorganizing the structure of YLIP, creating concrete immediate goals, and estabslishing connections to other individuals/organizations in the community that could further this vision.
~Emilyn, Summer 2013 Research Assistant
Dalun Simli Centre
Background:
The Dalun Simli Centre is one strand in a network of resources provided and maintained by the Ghana Developing Communities Association (GDCA). GDCA works with a number of NGOs that foster community-based leadership and engages the community through literacy programs, artisan workshops, relevant social justice issues and informative segments at their radio station. The Simili Centre is the training/workshop site and contains hostels for foreign and local guests.
For more information, please go to: http://gdcaghana.org/
Project(s):
Interns worked extensively with the Simli Centre staff on projects that focused on cultural learning and exchanges. Projects included working with the incredible, all-women kitchen staff who supported the Dagbani lessons by teaching more Dagbani vocabulary while guiding interns to cook delicious traditional meals. One intern took it upon herself to create a project in which she put together a volume of Dagbani lessons for interns in the future. Lastly, in celebration of the entire 8-week experience, interns, the young people of Dalun and the Simli Centre staff put on a community-wide talent show at the Simli Centre that showcased talents in poetry, story-telling, riddles, dancing and singing.
I loved getting to know the women [who cooked for us] at the Simli Center. Their kindness and eagerness to help me understand the Dagbani language was exactly the support I needed to venture out of my comfort zone. Their patience was an inspiration to me and led me to pursue my interest in fostering group dynamics through understanding individuals. I learned how important it is when trying to create unity in a group to take the time to understand every individual and the context they are coming from. Just as in a recipe it is important to know how each and every ingredient will bring its own flavor to the dish, it is important to understand the "flavor" of others, where they come from, and how they will contribute to the group dynamic.
Victoria, Youth Centre Summer 2013 Intern
One of my strongest memories of this summer was joining with the interns for one of their thrice-weekly Dagbani lessons with Sumaila. They had learned so much! The dedication of so many to bring us to this moment was beautifully realized in a time of teaching and learning that held mutual respect, curiosity, and openness. Ami!
~Alice Lesnick, Dalun Community Internships Director
Dalun ICT Centre
Background:
Dalun ICT Centre is the entrepreneurial endeavor of Safianu Mahama, an ambitious Dalun community leader and member of the Titagya Schools' administrative team. It was an idea that started in 2010 and came into fruition in August 2013. With the help from contacts in Denmark and local partners, Safianu successfully debuted the ICT Centre in Dalun. It is an important addition to the community because it is the first of its kind in the area (the nearest ICT is an hour away by bus) and it will serve to increase computer literacy and services in Dalun. The ICT Centre is equipped with about 20 computers, a scanner, copier machine, printer and Wi-Fi.
For more information, please go to: http://btghana.wordpress.com/tag/safianu/
Project(s):
This past summer, no intern worked on a specific project related to the ICT Centre because it was undergoing preparations for its grand opening to the entire community, which took place in August. However, it is worth mentioning that the Director of the ICT Centre, Safianu Mahama, played a crucial role in overseeing the well-being of all Dalun Community Internships and participants involved. Also, the ICT Centre was a focal point for all projects as it was used to print lesson plans, hold meetings and to complete social media and networking tasks for CAVUC and YLIP. A high point over the summer was being able to celebrate with the entire community the grand opening of the ICT Centre at the very end of the internship experience.
The opening of the ICT Centre was a highlight from this summer. From previous experiences in Dalun, I have had the pleasure of seeing this project unfold before my eyes. Already, it has proven to be useful in ways that I never imagined! There were many days where I used its services to print lesson plans and would find fellow interns there working with YLIP, children self-learning on a computer or friends of the community using the scanner for official documents. The ICT centre is definitely an attraction in Dalun that brings all walks of life together!
~Esteniolla, Summer 2013 Student Coordinator
Want to Get Involved?
There are many ways that you can become involved with the partnership and with work, learning, and research in Northern Ghana. For more information, contact Professor Alice Lesnick (alesnick@brynmawr.edu) about potential internship, research, fundraising, volunteer, and community opportunities.