Individual Variation

domestic cats


bird song


human development


hermaphroditic fish


crayfish aggression

Pathology

Gender
& Sexual Orientation

Bibliography & Links
Babies vs. Adults:
do they behave the same?
Babies and adult humans behave quite differently, don't they? When you were a newborn baby, could you behave in the same ways that you do now? At two years old, could you navigate a website? Could you drive a car? Even at ten years old, could you behave the same way that you can now, physically and emotionally?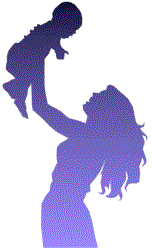 My guess is that you will answer no to these questions. Everyone takes it for granted that adults are more "developed" than babies. Why? What is it about our brains that makes us able to behave in a more complex manner than babies?

I don't know-- let's look closer at human development to find out...

HOME || VARIATION || PATHOLOGY || GENDER & SEXUAL ORIENTATION || BIBLIOGRAPHY