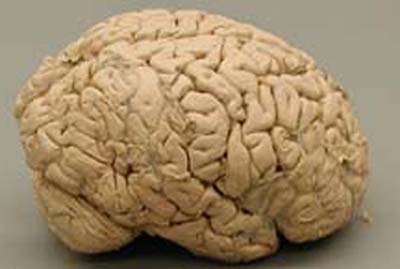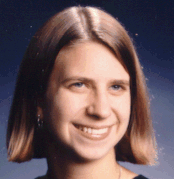 Let's talk about the two of us. There's my brain on the left. Is it different from yours? How would we know? We're both people, aren't we? Does that mean our brains will look the same??


Most people assume that different animals have different brains. Why? Well, different animals behave differently. And if they behave the way they do because their brains cause their behavior, then it makes sense that their brains are different. And, indeed, they are! (Go here for more discussion about inter-species comparisons)
Okay, what about us? We're both humans . . . so we act the same, right? We both love and work and smile and scratch our itches. We both yawn when we're sleepy and, in the mornings, we both probably hit the snooze button as long as we can. Do you think that means our brains look the same? Does your brain function the same as your sister's? Does your grand-mother's brain have the same structure as your brother's?
We act the same, but not exactly the same. Maybe, then, just as the brains of different species are different, so too are the brains of different individuals of the same species. If that's true- then what's different? What's the same?
Wow- what interesting questions. Keep that curiosity in mind as you go through this site . . . Let's explore whether the behavioral differences we see within a single species (or even our own species!) are associated with brain differences.

Let's get started!! What kinds of differences do we see in similar animals?

HOME || VARIATION || PATHOLOGY || GENDER & SEXUAL ORIENTATION || BIBLIOGRAPHY