Women, Sport, and Film Course
Spring 2003
Cosponsored by Athletics and Physical Education at Bryn Mawr College and the Exercise and Sports Studies Department at Smith College, with support from the Center for Science in Society at Bryn Mawr College and the Serendip website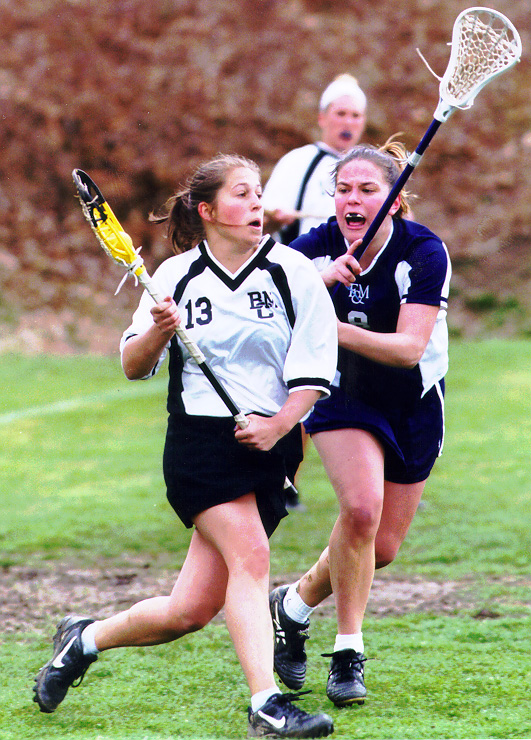 A five part series that will explore the role of women and sport as seen through documentaries and popular film. Students will view films and discuss women in sports in relation to how women's images are framed in sport:
Social and cultural issues
The private and public images of women in sport
Title IX - social justice
Examining the cultural ideal of women in sport
Women and power and sport
These topics have dramatically shaped the opportunities for women in sport as well as the societal view of women engaged in sport.

This interdisciplinary and interinstitutional course will be taught at Bryn Mawr by Anne Dalke, English and Gender Studies, athletic/physical education department members Nicole Smith and Amy Campbell,in consultation with David Karen, Sociology. At Smith, the course will be taught by Chris Shelton, Chair of the Exercise and Sports Studies Department. Students at Bryn Mawr and Smith will view the same films and have the same initial discussion sections each week. To promote a richer and broader discussion, students will participate in on-line discussion groups involving students and faculty from both institutions. Organization of the on-line forums and of web materials is the responsibility of Paul Grobstein, director of the Center for Science in Society at Bryn Mawr College, and Ann Dixon, BMC '83, Serendip's webmaster, both co-founders of the Serendip website. In addition to their weekly forum writing, students will prepare a three page final paper related to the material of the course which will be be posted together with other course materials as a contribution to continuing discussion of issues related to women and sport.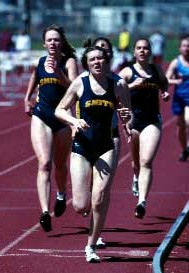 Bryn Mawr and Smith have a long and storied history of supporting sport and physical education. Constance Applebee, Bryn Mawr's first director of physical education was responsible for bringing field hockey to the United States and oversaw its rise in the early 1900's as a rigorous outdoor team sport for women. At Smith, Senda Berenson was responsible in 1892 for integrating the sport of basketball into the general physical education curriculum. It was the first school in the country to offer basketball as a sport for women. Both schools have a strong commitment to physical activity as mandated by Smith College's charter and Bryn Mawr's physical education requirement. The joint effort to discuss the issues that affect women's sport, more than a century after Constance Applebee and Senda Berenson first developed the physical education and sport programs, reflects an understanding that sport and the culture of sport are pervasive features of contemporary society. They mirror and refract, in ways both positive and not, society's image of women. Understanding the culture of sport and how women are portrayed through film and documentaries is important to the broader understanding of the role women play in today's society.
At Bryn Mawr, the course will meet from 7:30 to 10 pm on successive Thursdays beginning January 30 in the Lecture Hall of English House.
Welcome Wesleyan University - a new partner in the Women, Sport and Film Class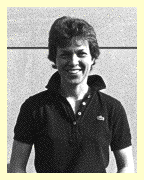 Gale Lackey, an Adjunct Professor of Women's Studies, Associate Director of Athletics, and Head coach of Women's Volleyball at Wesleyan University teaches a course entitled GENDER AND SPORT. As a part of her course, she will urge her students to take part in the on-line discussions. The students will have the opportunity to view the WSF films and discuss many of the same topics in class. We welcome Wesleyan and are excited to expand the e-discussion.

Welcome to Members of the Frances Willard Society

An additional on-line forum group will accomodate members of the on-line listserv of the Frances Willard Society (FWS). FWS is the creation of Mariah Burton Nelson, an author and advocate for women in sport. Members of FWS are journalists, writers, athletic administrators, coaches, and men and women interested in the culture of women in sport generally. For further information and to join the FWS listserv go to the website http://www.MariahBurtonNelson.com/fws.htm.







| Course Home Page | Center for Science In Society | Serendip Home |

Send us your comments at Serendip


© by Serendip 1994-2007 - Last Modified: Wednesday, 02-May-2018 10:51:19 CDT